07 May

1300 Dreamliners, Will It Be Enough?
In a previous article, AeroAnalysis looked at how deferred costs on the Boeing  787 developed quarter over quarter. In this article, an effort is made to  connect that to the bigger picture to see whether recouping all costs within the accounting block of 1,300 units is possible.
In total, there are 3 scenarios:
Boeing recoups all costs within the accounting block of 1,300 units.
Boeing needs more than 1,300 units to recoup the costs; in this case, it is likely that Boeing will take a charge and/or increase the accounting block.
Boeing recoups the costs, exactly at the 1,300th delivery.
Out of these scenarios, scenarios 2 and 3 are more plausible. In this article the 2nd scenario will be dealth with to have a look whether this scenario is actually realistic.
Development deferred costs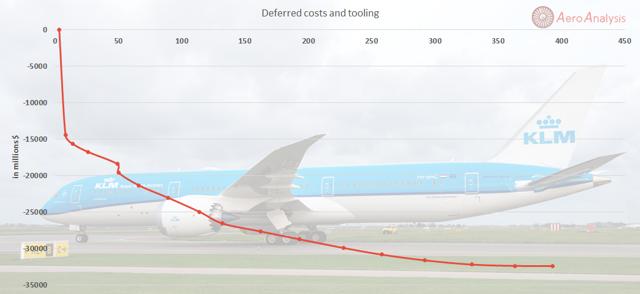 Figure 1: Total deferred costs Boeing 787 Program versus deliveries (Source:www.AeroAnalysis.net)
Figure 1 shows the hole as AeroAnalysis calls it. The hole currently is $32.4B deep, an $18M increase compared to the previous quarter. Up until Q1 2016, Boeing delivered 390 airframes. On a per unit basis, each Dreamliner that has rolled out of the Boeing factories added $82.5M in deferred costs, this is an 8% quarter-over-quarter improvement.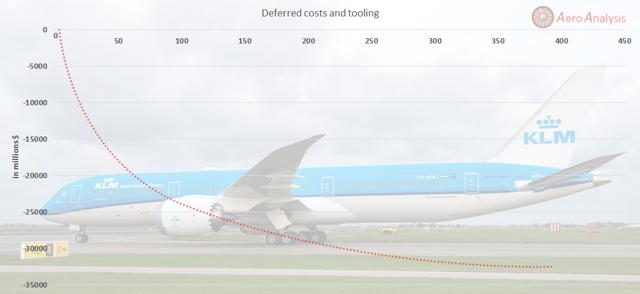 Figure 2: Total deferred costs Boeing 787 Program (smooth) versus deliveries (Source: AeroAnalysis.net)