31 Mar

The Real Dreamliner Challenge Starts Now
In an article published on the 22nd of March, AeroAnalysis covered Boeing's (NYSE:BA) financial performance regarding the Boeing 787 program. The first goal for Boeing was to reach a cash positive status on the Dreamliner production which has been reached in Q4 2015.
A next interesting thing to look at is whether the current accounting block of 1,300 aircraft is big enough. What has to be noted is that this is not an indication of break-even point. However, if Boeing does not at least cover the deferred costs it means the program would be in a reach-forward loss position. In this case investors should be notified, this did not happen and AeroAnalysis does not expect Boeing to near that position.
Deferred costs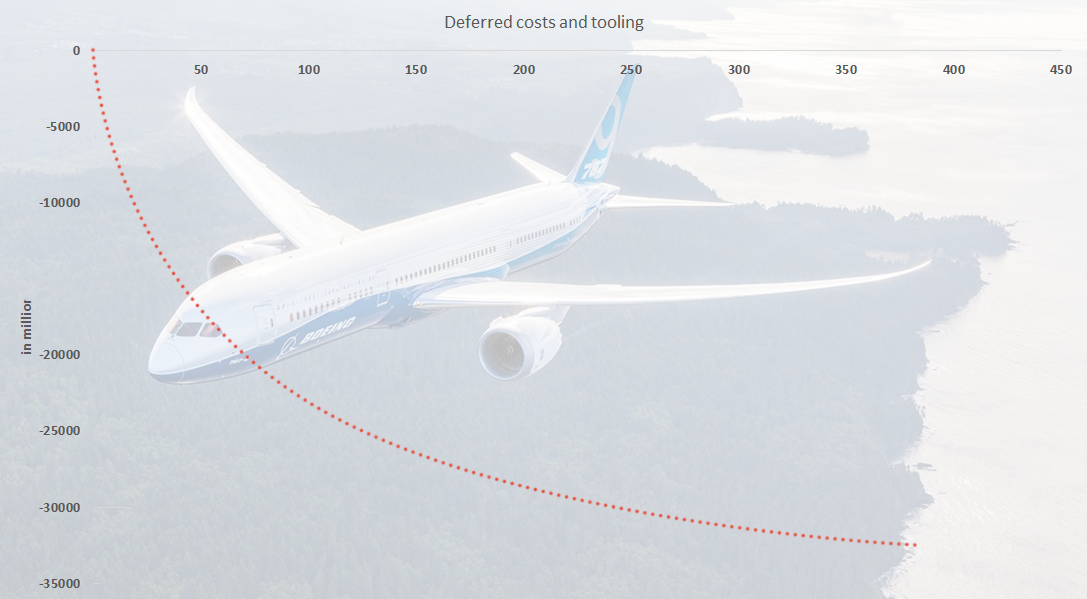 The deferred costs can be approximated by a curve, which smooths out the noise in the data.  It can be observed that the deferred costs are flattening, indicating flattening growth of costs. However, the bottom is not yet reached.
Cash requirement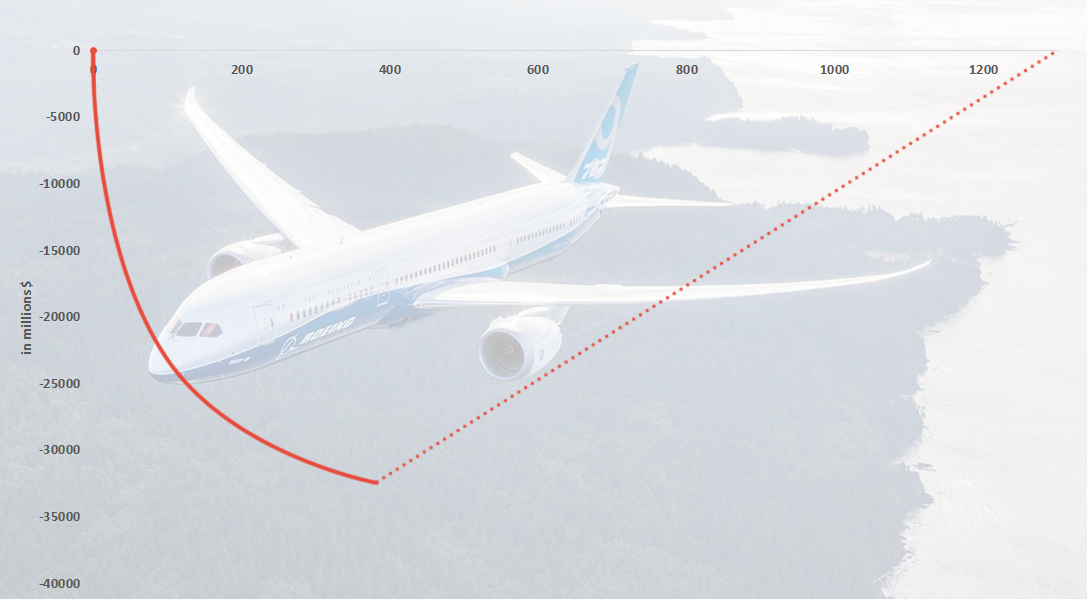 One way to get an idea of how much cash Boeing needs to make on each remaining delivery is by taking the deferred costs and dividing this figure by the number of deliveries remaining in the block. By doing so a figure of $35 mln per unit was obtained. So on average Boeing needs to make $35 mln per Dreamliner to recoup the deferred costs.
Sanity Check
In order to check whether a $35 mln profit is achievable, one can look at data available for current aircraft.  However, this data mostly is unknown. For the Boeing 777 the margin is about 35%. Assuming 30% for the Boeing 787, this means about $40 mln in profit. Comparing this to the average required $35 mln shows that there lies a huge task ahead.
Read the full analysis here