2
minutes read
The Airbus A380 has been subject of some of our articles in 2017 and early 2018, but also long before that. In our view, the Airbus A380 has an inflated backlog and that is something that we've pointed out as early as 2015.
In November 2015, AeroAnalysis concluded out that roughly 40% of the backlog on the program was inflated. What is meant with that is that in our view those orders were extremely unlikely to be ever delivered. The first confirmation came in early 2016 as some Transaero orders were shuffled while one was canceled, followed by cancellations from Air Austral and Air France which swapped its remaining orders for the super jumbo to orders for the Airbus A350 and it was already clear that Qantas was not prepared to absorb any more A380s while lessor Amedeo was and still is facing an uphill battle to place the 20 aircraft it ordered with customers.
In November 2017, an order from Emirates that pretty much is the equivalent to a lifeline for the program was expected, but no order announcement followed as Emirates ownership was looking for a production guarantee from Airbus, which the European jet maker could not give… at least not without an order from Emirates. As we recognized that Emirates was the only airline around that could provide the guarantee that it was looking for itself, we believed that Emirates will order more A380s eventually but the pressure on Airbus was there to look for additional customers.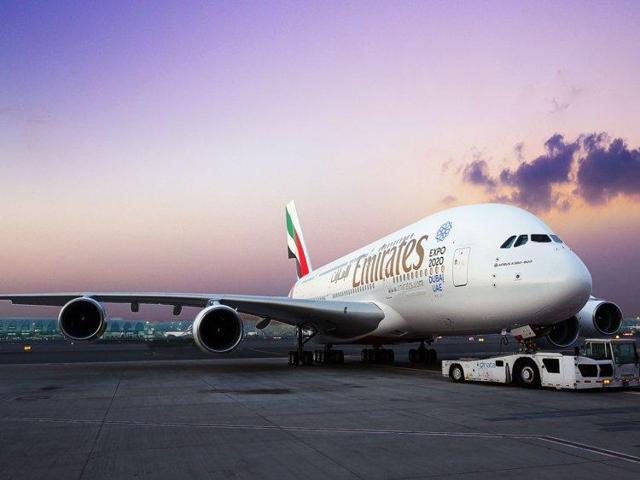 Source: Business Insider
In January 2018, Airbus and Emirates announced that they reached a tentative agreement for 20 firm orders and 16 options. At that point, AeroAnalysis marked this as a point where there would be some space for certain customers to step away from their commitment.
To mind came 20 aircraft ordered by Amedeo, 10 orders from an unidentified customer, and 6 orders from Virgin Atlantic. As of February 2018, Emirates has signed a purchase agreement for 20 Airbus A380 aircraft with no decision on the propulsion system to be used on the aircraft. Simultaneously, as expected, Virgin Atlantic dropped out as a customer for the aircraft. Virgin Atlantic first announced its intent to order in December 2000 and the intention was firmed up to an order in April 2001. The airline had postponed the deliveries on favorable terms a couple of times and had ordered the Airbus A350-1000 in 2016. After 18 years, there was absolutely no sign that Virgin would ever put the A380 in service by its scheduled service entry later this year. So, it would only make sense for Virgin Atlantic to cancel the order as soon as the order with Emirates became firm.