4
minutes read
The order battle between Boeing and Airbus  is one way for the companies to flex their muscles, next to marketing their respective products as the best solution with the highest fuel efficiency and passenger comfort. Even though the orders (in terms of value) are in no way a reflection of financial performance, it's important to have a look at the order inflow. That's because the order tallies give a nice impression of which manufacturer has the best mix of discount, comfort, slot availability and efficiency and it gives an idea of the overall health of the aircraft market and appetite for new aircraft.
In this report, AeroAnalysis will look at the order inflow during September for both manufacturers and their role in the narrow and wide body markets. You can find the August report here.
Overview for September
Airbus and Boeing together hauled in 102 gross orders in August compared to 128 orders in the same month last year. Looking at the division of the orders in September, we'd mark Boeing as the winner as it logged 65 orders versus 37 for Airbus. In terms of value, Boeing received $6.5B worth of orders versus $2.1B for Airbus.
During the month of September, Boeing received a total of 65 orders valued at nearly $6.5B after discounts:
Air Peace ordered 10 Boeing 737 MAX aircraft.
Two unidentified customers signed for 1 and 21 Boeing 737 MAX aircraft respectively.
The USAF ordered 18 Boeing 767-2C for tanker conversion.
Boeing Capital Corporation ordered 1 Boeing 787-9.
Two unidentified customers signed for 2 and 3 Boeing 787-9 aircraft respectively.
United Airlines (UAL) placed a repeat order for 9 Boeing 787-9 aircraft.
The full report on Boeing's orders and deliveries in September can be read here.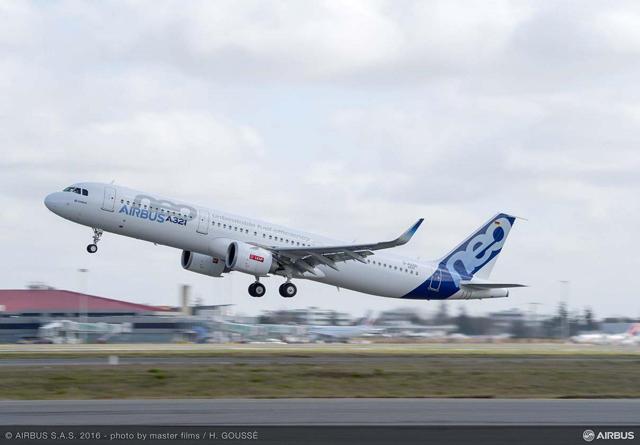 During the month of September, Airbus received a total of 37 orders valued at $2.1B after discounts:
Farnborough International Airshow order: Viva Aerobus finalized an order for 25 Airbus A321neo aircraft and converted 16 existing A320neo orders to Airbus A321neo orders on a one-to-one basis.
Farnborough International Airshow order: Salam Air ordered 1 Airbus A320neo.
A private customer ordered 1 Airbus A320ceo.
Swiss ordered 7 Airbus A320neo aircraft and 3 Airbus A321neo aircraft.
Qatar Airways converted existing orders for 5 Airbus A350-900 to orders for the Airbus A350-1000 on a one-to-one basis.
The full report on Airbus's orders and deliveries in September can be read here.
Comparing the September sales to last year, we observed that Boeing sales declined by 7 units versus a decline of 19 units for Airbus, which is not a big deal in our view.
Overview September and year-to-date
Airbus received 55 cancellations in the first 9 months, leaving the jet maker with 256 net orders. Boeing received 803 orders and 172 cancellations in the first 9 months of 2018, bringing its net orders to 631. Looking at the net orders, Boeing has a firm lead over Airbus, but this of course doesn't say a lot since a few big orders can completely change the game as we saw last year. During the month, we saw Airbus finalizing some firm orders announced during the Farnborough Airshow but none for Boeing. It seems that the interpretation of firm orders has become more loose compared to previous years. Overall we currently are seeing the Airbus sales machine being idle, which might be caused by the departure of John Leahy as well as his successor. Airbus's middle-man approach to sales has been prone to corruption and for the second year we are seeing Airbus struggling to consistently book orders.
In the first 9 months of the year Airbus booked 311 gross orders compared to last year when it booked it 319 gross orders, netting 256 orders compared to 271 last year. Boeing saw its orders inflow improve in the first 9 months. Gross orders increased from 565 to 903, while net orders increased from 498 to 631, marking a strong net improvement.
Conclusion
More than Airbus, Boeing will be extremely pleased with order inflow in the first 9 months of the year. Neither jet maker really faces imminent difficulties if its new aircraft program suffers from a soft year, since risk has already been mitigated previously. The single aisle programs are in good shape when looking at the backlog where continued order inflow plays an important role in making decisions for future hikes in production rates while order inflow for the wide body jets will help keep production at sustainable levels with the possibility of higher production rates as replacement cycles boost the required delivery profiles in the coming years.
Boeing has a strong lead, but both jet makers can turn the battle around in just one month as Airbus showed last year. What's interesting is that Boeing is expecting moderated order inflow, which is a rather vague term, while Airbus expects to maintain a book-to-bill of 1. This is not necessarily an indication that Boeing expects to book less orders, since it produces more aircraft than Airbus, but it seems that Boeing is more cautious about their ability to accumulate orders in 2018. From what we're seeing so far we'd expect a better year in terms of order inflow as well as commercial aircraft deliveries. Boeing's sales machine is running well this year and its net book-to-bill ratio is above 1. Currently we are expecting the jet maker to reach a net book-to-bill of at least 1 and possibly greater than 1. For Airbus, things are not looking pleasant at the moment as the company only achieved a gross book-to-bill of .62. Somehow Airbus always brings the order firework to the end of the year, but with the well-oiled sales machine struggling for a second year you could ask yourself what price Airbus is going to pay in order to achieve its full year target of maintaining a stable order book. Both jet makers still can rely on the sales pipeline they demonstrated during the Farnborough International Airshow so the respective order books might significantly improve from here.
What holds for both manufacturers is that they are oversold on their single aisle programs and there's the possibility to hike production rates beyond levels currently announced, though the supply chain and especially the supply chain of the propulsion systems should be stress tested thoroughly and this might delay a rate hike somewhat.
Overall, we remain positive on the commercial aircraft market and ability for both jet makers to benefit from this continuously growing market.