5
minutes read
The aerospace industry tends to be a relatively closed one, making it relatively difficult to analyze and understand. That comes on top of the complexity of the industry. For investors without in-depth knowledge, this makes the industry somewhat difficult to invest in, but there certainly are moments where the jet makers such as Boeing and Airbus become somewhat more transparent. This happens during the airshows when jet makers launch new products, give product presentations and make order announcements. The order announcements usually are a mix of customer reveals, new orders and orders pending finalization. So, via these airshows, you are given quite a nice insight into the sales pipeline.
The big airshows that often bring some big order news are the Paris Airshow, Farnborough International Airshow and the Dubai Airshow. The Paris Airshow and Farnborough Airshow are alternating events, and this year it is Farnborough Airport that will be the center of the commercial aircraft industry.
AeroAnalysis will exclusively cover interesting news from the show and order announcements along with commentary.
In this report we will cover events and order announcements for Day 2. You can find the coverage for Day 1 here.
Boeing
During the second day of the Farnborough Airshow, Boeing provided its market outlook. Most interesting to note is that Boeing also provided its forecast for the services market. The US jet maker now forecasts demand for the coming 20 years to equal around $15 trillion: $6.3 trillion for aircraft deliveries and $8.8 trillion in the services space. Boeing kept its assumptions for fleet growth and traffic growth constant at 3.5% and 4.7% respectively while increasing its forecast deliveries in the coming 20 years by 1,700 aircraft to 42,730 aircraft.. Most notable was that Boeing expects more freighter deliveries, but the jet maker also merged its small and medium wide body categories into one category for which it now expects less deliveries but at a higher value. For the single-aisle market, unsurprisingly, further growth is expected. Compared to last year, 4% more deliveries are expected but the value growth is just 3% reflecting much of the growth being on the single aisle market. While the widebody forecast might leave you somewhat bitter, it is important to continue emphasizing the overall growth of the market and that Boeing and Airbus continue being the candidates that will continue benefiting from that growing market. In a separate analysis, we will shine some light on the market forecast provided by Boeing.
Looking at the order announcements, it is important to note the difference in the announcements. Orders can be divided into firm orders and LoI/MoUs (Letter of Intent/Memorandum of Understanding). A firm order subsequently can consist of a new order, firming up an earlier LoI/MoU, an order conversion or options. What we are mostly interested in are the new orders and firm-ups. LoI/MoUs are expression of intent to acquire a certain number of aircraft, possibly with options. Customers might also tentatively agree on converting part of its commitment to another aircraft type. The last category of announcements we have is the customer reveals. These do to add materially to the order book, but only classify unattributed orders to the customer.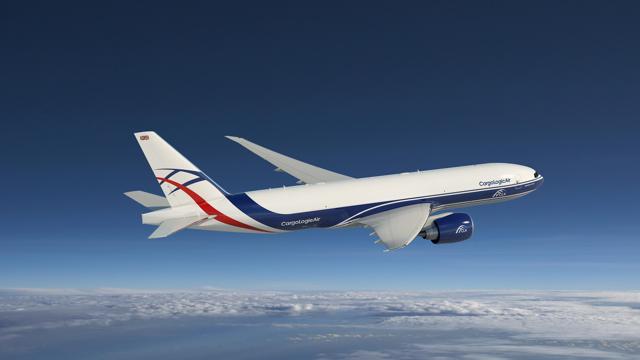 Source: Boeing
Seemingly, Boeing announced 178 orders and commitments worth almost $26.8 billion. However for a balanced view we have to split between firm, LoIs/MoUs and customer reveals.
Firm orders:
Air Lease Corporation ordered 20 Boeing 737 MAX 8 and Max 9 aircraft next to an order for 3 Boeing 787-9s.
Aviation Capital Group ordered 20 Boeing 737 MAX aircraft.
Vistara ordered 6 Boeing 787-9 aircraft.
Volga Dnepr Group ordered 5 Boeing 747-8Fs.
Seacons Trading bought 1 Boeing Business Jet MAX 7
GECAS ordered 20 Boeing 737-800BCFs.
Options:
Air Lease Corporation has options for 55 Boeing 737 MAX aircraft.
GECAS has options for another 15 Boeing 737-800BCFs.
Vistara has options for another 4 Boeing 787-9s.
LoIs/MoUs:
Boeing and CargoLogicAir signed a tentative agreement for the purchase of 29 Boeing 777Fs.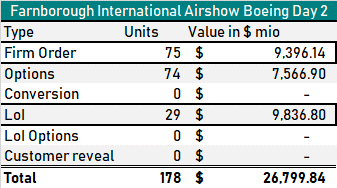 During the second day, we saw Boeing with a much more appreciable mix of announcements; There were no customer reveals, which is a good thing since those announcements do not add to the order book and have no chance of adding anything in the future. Boeing added 75 orders to its order book and order intentions for 29 aircraft were signed. Additionally signed agreements include 74 options. In total the value (at list prices) of the announcements is $26.8B out of which over $19B comes from new orders or prospective orders.
Airbus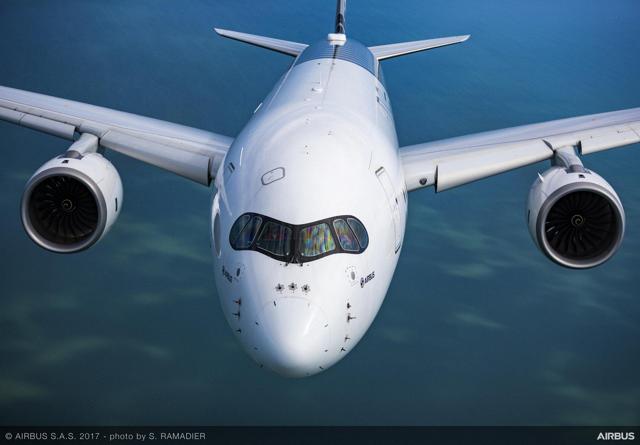 On the second day of the Farnborough International Airshow, Airbus also provided its market forecast. Whereas Boeing expects 42,730 deliveries in the coming 20 years, Airbus is more conservative with 37,390 forecast deliveries. We will discuss the forecast in more detail, but the lower forecast deliveries is likely partly driven by a lower traffic growth assumption and delivery mix.
Airbus also booked orders on the second day of the show. Starting with firm orders:
International Airlines Group's low-cost long haul carrier Level acquired 2 Airbus A330-200s.
An undisclosed customer ordered 8 Airbus A350-900 aircraft.
Peach Aviation converted 2 existing orders for the Airbus A320neo to the Airbus A321LR.
LoIs/MoUs:
Moxy Airways committed to purchasing 60 Airbus A220-300 aircraft.
An undisclosed customer, reportedly ICBC, intends to order 75 Airbus A320neo aircraft and 25 Airbus A321neo aircraft.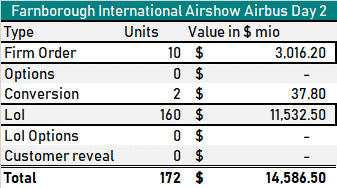 Contrary to Day 1, Airbus had very few firm orders to announce while it did announce more Letters of Intent. The 10 orders are unlikely to be really satisfactory, but the jet maker will be more happy with the tentative agreement signed spanning 160 aircraft. Whereas we saw Boeing stepping up its game on Day 2, Airbus did a small step back which is not a disaster.
Smaller jet makers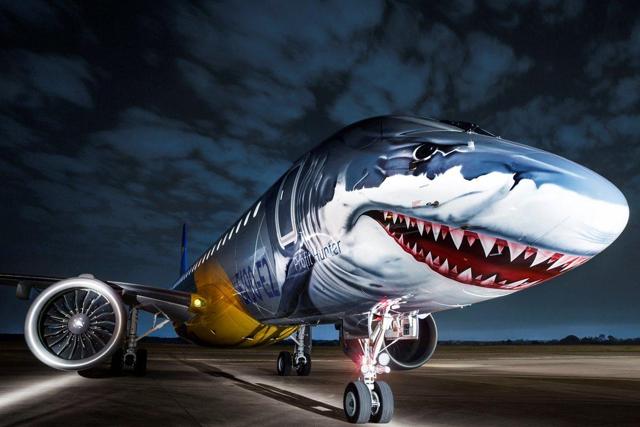 Source: Twitter
Besides Boeing and Airbus, the smaller jet makers and regional propeller aircraft manufacturers are also active on the airshow. Embraer (ERJ) had quite a good day announcing a flurry of orders and commitments:
Republic Airways announced its intent to order 100 Embraer E175s with options for 100 more.
Azul Linhas Aéreas signed a Letter of Intent for 21 Embraer E195-E2s.
Helvetic Airways singed a Letter of Intent for 12 Embraer E190-E2 with options for 12 more.
Nordic Aviation Capital Group intends to order 3 Embraer E190s.
Wataniya Airlines ordered 10 Embraer E195-E2s and has options for 10 more.
Mauritania Airlines ordered 2 Embraer E175s.
An unidentified customer ordered 3 Embraer E195-E2s with options for 2 more.
Furthermore, Russian Sukhoi announced that it signed a tentative agreement with AeroPeru for 10 SSJ100s and 10 MS-21s.
Conclusion Day 2 Farnborough International Airshow
On Day 2 it were the smaller aircraft that drew attention. Embraer signed agreements for 275 jets, while Airbus signed an agreement for 60 A220-300s and Sukhoi signed tentative agreements for 20 jets. On Day 2, Boeing booked more orders and commitments than Airbus and the dollar value also was higher. We, however, deem Embraer to be the winner of the day. Given that Embraer tends to announce all its orders at once and then remain mute for the remainder of the show, we think Day 2 was Embraer's day and the Brasilian jet maker does not have a lot to add during the remainder of the show.
On Day 2, Boeing continued flexing its muscles in the freighter market space where it is unrivaled as it announced orders and commitments for the Boeing 747-8F, Boeing 777F and Boeing 737-800BCF.
While we do prepare these daily reports with the greatest care, it is possible that there might be some minor errors. When we detect an error, we will rectify as fast as possible and mention the changes made in the subsequent report.