7
minutes read
In previous reports, AeroAnalysis analyzed the impact of the US withdrawal from the nuclear agreement with Iran will be for several jet programs and for Airbus /and Boeing. In this report, we want to have a look at how the exposure both jet makers have to Iran compare, place some crucial side notes and we will explain that looking back very little business has been done with the Iranians.
First of all, we are going to make some splits based on aircraft type and agreement type and from that some important things will become visible that really put the agreements the big 2 jet makers had with Iran into context.
Aircraft type
Boeing acknowledged provisional agreements with two customers, while we found claims of two others having agreements with the US jet maker. Airbus had 3 confirmed agreements, 2 provisional and 1 final purchase agreement.
What is interesting to look at is how much the jet makers actually needed Iran as a customer. The best way starting off is by looking at the distribution by type. What we then see is that Iranian airlines committed to almost the same numbers of narrow body aircraft. We are talking about 110 aircraft for Boeing and 111 aircraft for Airbus. As we discuss later, these 221 aircraft combined are worth a lot in absolute figures, but putting them into context shows how insignificant these 221 units actually are. Boeing and Airbus will be producing a combined number of around 1,200 single aisle aircraft alone this year. That means if either jet maker would have immediately started production to fill the Iranian order, they would have filled the production in 2 months. How much the jet makers do not depend on Iranian orders for their single aisle program is captured in the backlog numbers. Boeing currently has an order book for 4,673 single aisle jets. The Iranian orders would add slightly less than 2.5% on top of that number. Also important to note is that even at the increased production rate, effective 2019, Boeing's single aisle program remains oversold.
For Airbus, a similar story holds; Without the Iranian agreements, Airbus has 6,064 unfilled orders for its single aisle programs. The Iranian agreements would add just 1.8% to that backlog and also for Airbus holds that at current and future production levels the single aisle programs remain oversold without the Iranian agreements. What this means is that in terms of numbers, neither jet maker really needed a commitment for single aisle aircraft from Iran in order to feel more comfortable with their backlog and production plans. So, out of the 311 aircraft Iranian airlines intended to purchase from Boeing and Airbus, 70% was for programs that are oversold.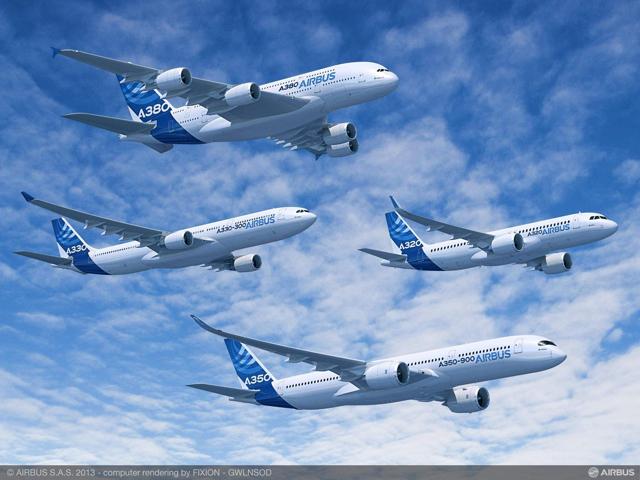 Turning to wide body, Iran Air at one point seemed to be charmed by all wide body aircraft including the Boeing 747-8 and Airbus A380. In June 2016, we already placed some question marks behind the intention to buy jumbo jets and in December, we were proven right as Iran did not intend to buy any jumbo jet from Boeing nor Airbus.
Instead, Iran Air committed to 15 Boeing 777-300ERs and 15 Boeing 777-9s. With the Boeing 777, Iran Air found an aircraft that better would complement its fleet and it also found a program that was needy of some order inflow. With Boeing needing those orders, Iran hoped for a strong lobby from Boeing to keep the nuclear deal alive. However, Boeing reduced production capacity on the program and saw an uptick in order activity driven by strong recovery on the air cargo market which made the jet maker less dependent on any order for the Boeing 777 from Iran. Airbus ended up selling 8 Airbus A330ceo aircraft to Iran, as well as 28 Airbus A330neo aircraft and 16 Airbus A350-1000. With current knowledge we know that Airbus probably just like Boeing would have loved to deliver those aircraft to Iran. The reason is that the Airbus A330ceo order inflow is drying up and the Airbus A330neo has not been able to land some key orders recently and just like the Boeing 777-9, the Airbus A350-1000 is not a best-seller at this stage. Just like Boeing, Airbus ended up cutting production capacity for one of its struggling programs reducing dependency on any commitment from Iran.
So, what is important to observe is that on the wide body programs both jet makers reduced their dependency on any order from Iranian customers by reducing production capacity. One could argue that since both jet makers cut down production on the struggling programs that the Iranian commitments were important. It is hard to say that the order from Iran would have made a difference. The orders would have layered nicely in the production of both programs, but when being isolated the Iranian orders were far too small to keep production at previous elevated production levels. Additionally, you can also question Iran's ability to absorb 90 wide body aircraft in the coming years. Those 90 aircraft would be delivered on a stretched timeframe making them even less meaningful for the jet makers' production plans.
Now, you might get the idea that Iran's order was a small one. That is not the case as is shown in Figure 2. In the media you will often see figures of around $40B in order value. It is important to note that this mostly includes only the Iran Air order and none of the other commitments and that this is a list price value. If we include all aircraft tentatively agreed on by several airlines then the combined value is $55.3B at list prices, but 'just' $24.1B at base market values.
Despite being valued at multiple billions at base market values, the Iranian commitment just wasn't big enough to have a major positive impact that would have resulted in jet makers sustaining output on the Boeing 777 and Airbus A330 program. What we can also observe is that Airbus had most exposure to Iran in terms of units as well as dollar value.
Agreement type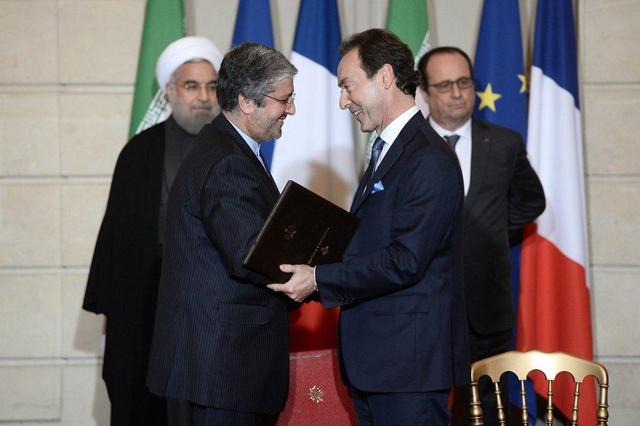 Until now, we have shown that roughly 70% of the aircraft that Iranian customers committed to are for oversold programs and Boeing nor Airbus really needs those orders. On the wide body programs, it can be questioned whether Iranian airlines could absorb the 90 jets they intended to order and it can be safely concluded that the commitments from Iranian carriers would not nearly be enough to prevent cuts in production capacity for the wide body programs.
In this report we are in the process of giving our readers some insight in how much the withdrawal from the nuclear agreement impacts the backlogs and prospects of Boeing and Airbus or could have impacted and in order to be able to distinguish between 'has impacted' and 'could have impacted', it is important to look at the agreement types.

The table above shows that the actual pain for both jet maker is limited, even non-existent for Boeing but substantial for Airbus. The reason for this is that from the 331 commitments only 30% was under final purchase agreement all of which were contracts between Iran Air and Airbus. So Boeing is not really feeling any pain there, it is merely losing out on potential sales but Airbus on the other hand will have to scratch orders from its backlog.
In terms of dollar value the distribution is shown below:

What can be observed is that only 38% of the market value of all commitments was under final purchase agreement.
Deliveries and pain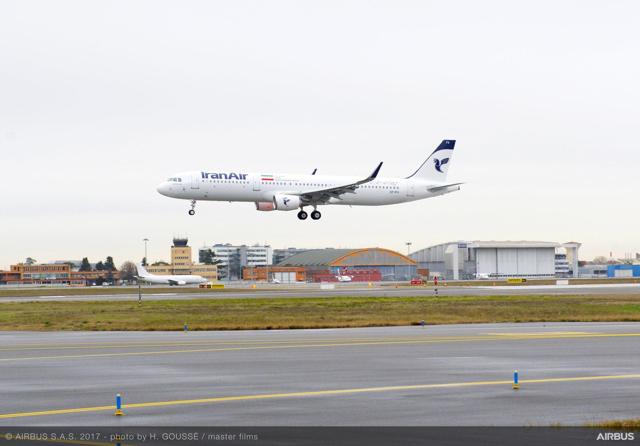 After slicing and dicing the numbers, what we can see is that Boeing had 140 potential deliveries valued $10.6B at market value. None of these orders were under final purchase agreement meaning that Boeing will not have to make any adjustments to the backlog. For Airbus, this is somewhat different. It had agreements including final purchase agreements with Iranian customers. $9.2B out of $13.4B was agreed on under final purchase agreement. It is highly likely that Airbus will now have to scratch those orders from the backlog. So far they only did deliver 3 aircraft, so they will need to scratch the remaining 95 orders valued $8.9B.
What is somewhat ironic is that there were final purchase agreements and provisional purchase agreements for 331 aircraft and Boeing and Airbus only delivered 3 aircraft or less than 1% of the committed number. In 2016, we observed that Airbus won the annual order battle with Boeing solely due to the Iran Air order. With that order now being scratched, you could say that Boeing won the order battle in 2016 and it stresses the importance of deliveries as a performance metric. We can also apply the cancellations in the year of cancellation, in which case Boeing's tally would remain unchanged at 268 orders while Airbus' tally would fall by 95 units offsetting many of the orders booked this year.
For Boeing and Airbus what might be somewhat unfortunate is that in the time frame they could have provided aircraft to Iran, they didn't do much with it. There were $55.3B (catalog value) worth of commitments and only 3 aircraft delivered. That Iran Air was able to get 3 aircraft might already be considered to be their luck; The Iranian airline received 2 Airbus A330-200s that were not taken up by Avianca and put in storage before being delivered to Iran and the airline received 1 Airbus A321 which was also not taken up by Avianca. If it wasn't for Avianca not picking up the aircraft, Iran Air would have committed to billions worth of aircraft purchases without receiving a single aircraft.
Conclusion
The main points have already been made in the report, but it is important to observe that Boeing nor Airbus really needed the commitment to single aisle aircraft and they significantly de-risked their wide body programs already. Boeing did it the day after it announced a tentative agreement with Iran Air, while Airbus did it recently.
Boeing will not have to scratch orders from its book since it didn't have any logged, but should only consider this a missed opportunity to access a new market or better said reopen it. Airbus will be more affected since it logged the orders from Iran Air, which now likely have to be removed.
What is ironic is that it has been over 3 years since Iran negotiated with the P5+1 and the EU regarding a nuclear agreement and it has been little less than 3 years since the agreement was announced and all that Boeing and Airbus were able to get out of the Iranian market were $55.3B worth of commitments and delivery of 3 aircraft that Airbus happened to have sitting idle as they were not taken up by their initial customer. The contrast with the actual deliveries and the initial euphoria back in 2015 and December 2016 when the Iran Air agreements were announced couldn't be any bigger.